A Modern Guide to Parenting Digital Teens, Derived from Lessons of the Past.
While traveling around the world, Allison Ochs has found a few things to be consistent everywhere.
Parents are grasping for guidance and direction when it comes to raising digital teens/kids.

Parents are busy.

Parents want to hear what they can do now.
Allison makes herself beautifully vulnerable by sharing stories from her teen years in Utah as one of eleven children, as a mother, and as a professional. Her advice is simple, easy to implement on many levels and without judgement. She knows how hard this is.
The best part: you will laugh as you remember your teen self and yes, you might even want to put an 80s hit on while reading this book.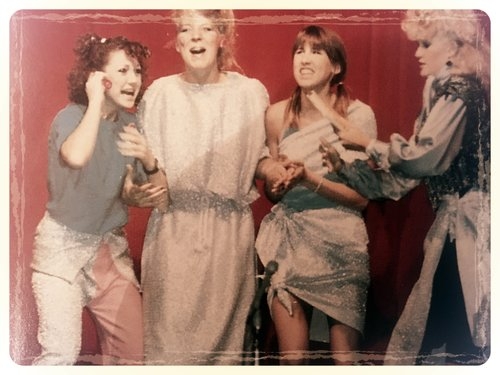 Allison Ochs and classmates back in the 80s at Davis High in Kaysville, Utah
Allison Ochs was raised one of eleven children in a Mormon family in Utah. She is now a Social Worker/Teen expert living with her husband and children, combining the knowledge from her youth with her work experience in Europe.
Ricardo is an 18-year-old University student and talented young artist. He started illustrating Would I have sexted back in the 80s? when he was 17 and just as he graduated from his High School, The International School of Amsterdam.
He is PuertoRican and Dutch speaking three languages fluently. Art has always been his passion.